I've decided to log my progress in learning iOs development. Hopefully one day when I'll have published my first app, I can look back and really appreciate the efforts I'm putting in right now (patting myself on the back much?).
While yesterday I was browsing Quora for god knows what, I stumbled upon a thread with epic lists of iOs development resources. And one guy who answered that question has recommended his own course. That's how I discovered and bought "iOs 9 and Swift 2: From Beginner to Paid Professional".
Then I went totally crazy about it and wasn't aware of the time before I finished lesson 27. So here's what I made today.
Screenshots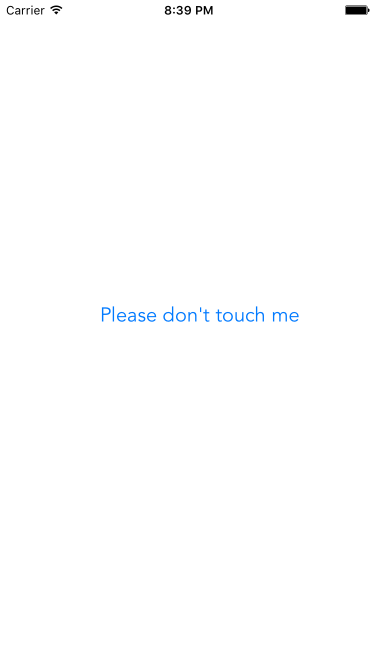 After you inevitably touch the button (I know I would), you'd see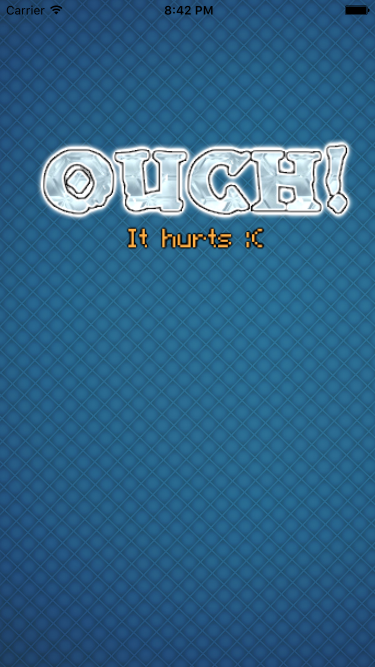 There you are, my first ever app!
And the second one is about learning the "hidden" property of the images.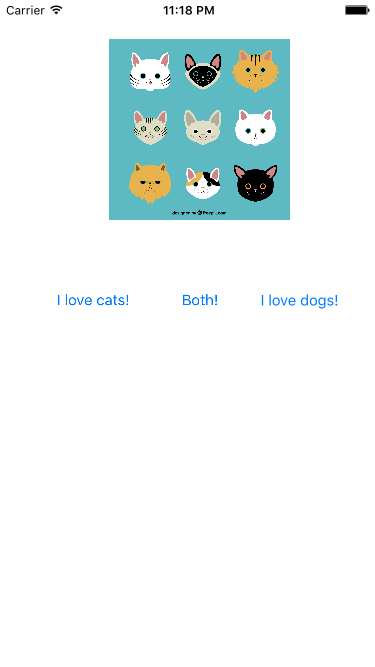 After you click the "I love cats!" button, you get rewarded with a cute cat picture. The pictures are from freepik.com by the way.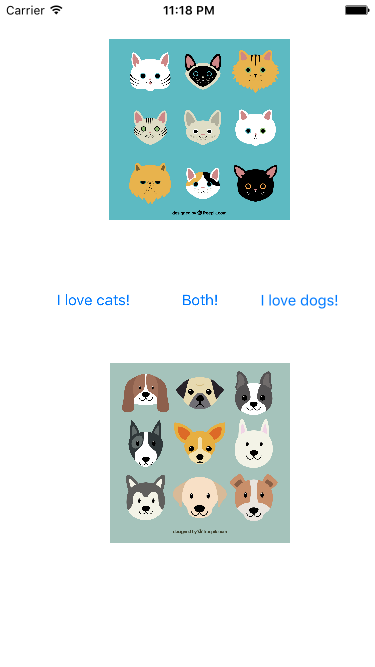 This is for people who can't decide between cats and dogs. And lastly for dog people: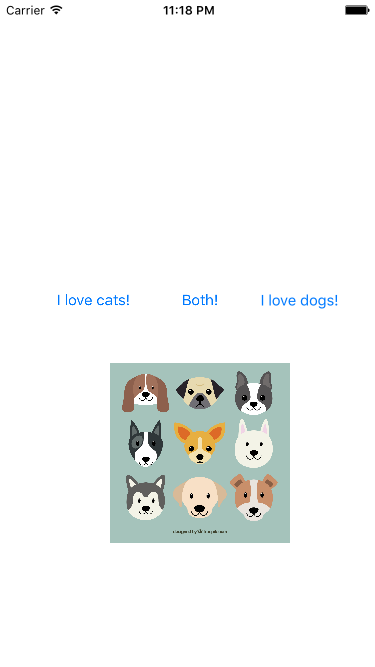 Things absorbed:
How to use UIButtons, IBActions and IBOutlets.
How to produce cute logos in 30 seconds.
How to hide stuff